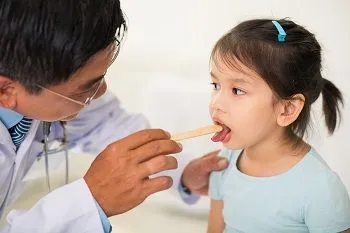 School Physicals in Maricopa, AZ
As our children grow, they are closely monitored by their pediatrician to ensure they hit all their developmental and growth milestones. However, older children who begin playing sports for their schools require a fresh clean bill of health from their doctor. Learn about school physicals and why they are important with your child's pediatrician at Southwestern Pediatrics in Maricopa, AZ.
What is a school physical?
A physical will consist of your child's pediatrician taking measurements of their height, weight and blood pressure. Additionally, your child's pediatrician may also check their eyes, flexibility, heart and lungs, ears, nose and throat, and feel for abdominal abnormalities. Your pediatrician will also administer any necessary vaccinations required by the school during the physical. Family and medical history help your pediatrician gather more information to fully assess your child's overall health.
Why is a school physical necessary?
Some schools or sports teams require that your child undergo a routine physical examination by their pediatrician before admitting them. Children go through many physical and developmental changes in their early years, making properly monitoring these changes important to your child's health. A routine school physical rules out any major health concerns and catches any problems early.
School Physicals in Maricopa, AZ
If your child's school or sports team requires a school physical before admittance, Southwestern Pediatrics can help you ensure your child meets all the requirements. Most physicals take only a few minutes and provide a clean bill of health for peace of mind in addition to school requirements. Physicals also help doctors ensure that your child has all their correct vaccinations to protect against various diseases. Vaccinations also keep others safe from diseases, making them an important part of your child's and other children's health.
Interested in School Physicals from Southwestern Pediatrics?
Call our Maricopa, AZ office at (520) 568-9500 today!